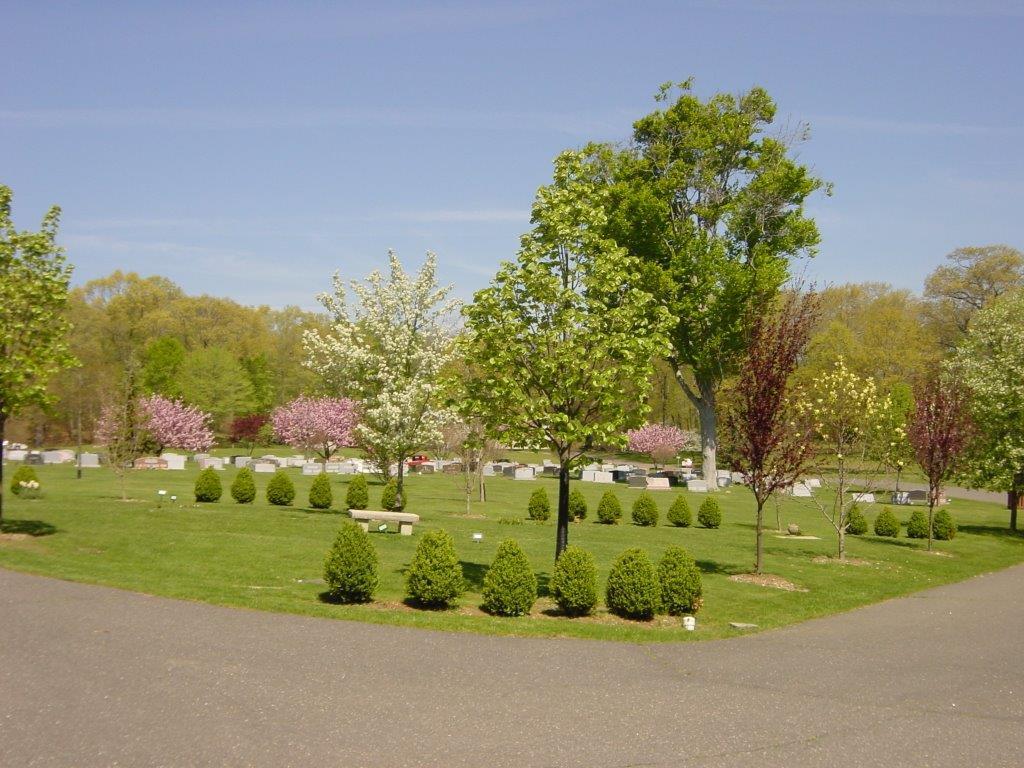 Cremation Lots
Oak Lawn has many options for the disposition of cremated remains. Throughout our grounds, we have "cremation gardens", designated areas that are reserved solely for the burial of urns. These areas are carefully landscaped and maintained.
Recent trends show that more and more people are choosing cremation. To accommodate the growing demand for cremation sites, Oak Lawn has developed a cremation garden on a knoll located near our Community Mausoleum. The development includes both above-ground cremation sites (columbaria), in-ground cremation sites (with upright monuments), and walking paths. It is beautifully landscaped and has commanding views of our grounds and our woodlands.
Click here to see a short video of the planned cremation garden
Click here to schedule a tour of our existing cremation gardens
For guidance on general cost information, click here.
Contact Us
Call 203.259.0458 to schedule a tour of the stunning grounds and to learn more about our many burial options. Contact Us By Email, We're Here to Help.
Phone: 203.259.0458
Fax: 203.256.0794
Office Hours
Monday – Friday: 8am to 3pm
Saturday: By Appointment Only
Sunday: Closed
Memorial Day – Labor Day
Office closes at 1pm on Fridays
Visitation Hours
Winter Hours   October 1 – April 30: 7am to 5pm
Summer Hours   May 1 – September 30: 7am to 7pm
Cemetery Map